At the root of our method is performance art. Performance art activates a kinesthetic sensation and creates an embodied experience. Coupled with respectively research, activism and future studies it can be a tool of great impact and potentially transformative effect.
We inscribe ourselves in the performance art tradition of live and relational fictional parallel universes that we define as – Open fictional narratives that are embodied by the performers and other participants in framed spaces, which results in a sense of being in a parallel, yet very real, universe very often with extraordinary potential.
We use these performance art strategies to enchant and open the poetic and sensuous in everyday life.
With that aim we have co-founded: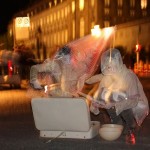 Fiction Pimps is a performance agency that creates 'cracks' in everyday life to open the aesthetic dimension of experience and reflection, to enrich any given situation and the people involved in it. Recent projects: The Velvet State, In100Y
Staging Transitions :: Theatre-in-Business
Theatre-in-Business :: Staging Transitions activates transitional moments through the staging of spaces and have works mostly in organizational contexts. Our recent book can be purchased here:  Theatre-in-Business – udfordringer og potentialer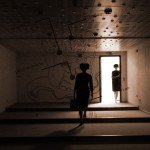 Sisters Hope thrives to open a sense-activating and vibrant learning environment for the people of tomorrow. Currently work on the large-scale art-educational project: Sisters Academy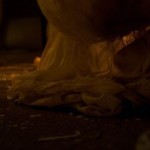 Club de la Faye is a group of existenses living and performing in the gaps between fiction and reality. Recently spotted at the Bremen Explosive performance festival with a series of performances:
Rituel du Papillon. Embassy of Untrue Reality and The Embassy convention on the Global Crisis, Bridge, Transformational Zones, Dark Questions Matter and more.
We also curate performance art at:
Performance art is also the tool we use to explore what a Sensuous society might be and to stimulate a Poetic Revolution